commercial architects
Mitsch Design is a full-service planning and architecture firm that can help you with all phases of the project, from concept to construction documents.

Plus, our 4D Prevu© technology gives you a realistic view of what your finished project will look like. You won't have to guess anymore!
Building Design
Unsure of where to start with your next commercial development project?
We can help you with site analysis, block plans, and even master planning. You'll benefit from our extensive?? knowledge of multifamily developments and mixed-use buildings, as well as our expertise in corporate offices, restaurants, financial institutions, places of worship, industrial, and professional medical offices.
When you work with Mitsch Design on your next commercial building project, you'll get more than just drawings. We become a partner in the development team with our flexible approach to problem-solving and innovative ideas to keep the project on time and within budget – creating places that are functional, meaningful, and well-designed.
Our Architectural Design Process
Programming – Asking the Right Questions
To use a construction analogy, the foundation is the most important part of a structure…if the foundation fails, the whole building fails. In that regard, the Programming phase is the foundational stage for the design of a building. If the ingredients are not successfully determined through programming, the design will certainly not reflect the proper direction.
During the Programming phase, Mitsch Design meets with leadership and groups as directed by the project representative, to determine wants, needs and goals for the organization as well as the facility. Issues such as future growth, finances, and actual space requirements are discussed. This information may be presented in written form, in a matrix, or in plan form depending on the size of the facility.
Field Verification
Our team of experienced architects use state-of-the-art laser scanning equipment to capture every aspect of existing structures and other important features. This technology allows us to create highly detailed 3D models of the existing facility, providing a clear understanding of its potential for development.

By combining field verification and laser scanning, we are able to provide our clients with the most accurate and detailed information possible, enabling them to make informed decisions about space utilization. With Mitsch Design, you can trust that your project will be built on a foundation of accurate and reliable data.
Schematic Design (SD)- See The Future
Once the Program is established, our architects can begin preliminary layout of the building. With more input from the owner, a site plan and floor plan will emerge. Preferential styles will be discussed during Schematic Design to assist in shaping the exterior in regard to height, roof lines, exterior materials, windows, etc.
Mitsch Design's software allows us to create 2D and 3D drawings of the building including floor plans, elevations, sections, and details. This is critical to studying massing, proportion, and scale. These drawings provide a representation of the design and construction of the building and can be easily shared with clients and other members of the project team going forward.
Design Development (DD) – Advancing the Vision
During the Design Development stage, schematic concepts will be transformed into more realistic form. These drawings might include a site plan, a floor plan with room names and sizes, exterior elevations, and studies of building sections. More attention to door and window placements, mechanical & electrical concepts, structural concepts, and material selections will give the client a better understanding of their building.
Although some preliminary code review will have been performed during SD, a more intensive code review during DD will reveal areas that may determine the construction materials, the need for sprinkler systems, ADA compliance, etc.
Since we use 3D modeling and visualization as well as 4D Prevu© technology, you can see how everything fits together before construction even begins in an immersive virtual reality setting. Our walkthroughs even include all interior finishes and full-color models, so you (and your future occupants) have a clearer idea of what the final space will look like. We want you to be confident in your choice and excited about the end result – let us help make that happen.
Construction Documents – Permit Your Destiny
Good plans and specs are essential to the success of any construction project. Our team will work with you every step of the way to ensure that all your ideas, concerns, and requirements are addressed in detail. Our architecture solutions are focused on efficiency and accuracy, which results in cost savings for our clients.
By this time in the process, most decisions should already have been made by the client. With clear direction, Mitsch Design will proceed into the largest component of our services and begin creating technical documents.
This phase involves intense coordination with consultants for mechanical, electrical, plumbing, kitchen (if applicable), sound (if applicable) and others. Dimensioned drawings with coordinated schedules and details, as well as a specification manual, are signed and sealed by the Architect and engineers upon completion. This allows them to be submitted for plan review by the proper authorities.
Architectural Drawings:
These include floor plans, elevations, sections, and details that provide a detailed representation of the design and construction of the building.
Structural Drawings:
These provide information about the building's structural system, including the type and size of materials used, load-bearing capacity, and other important details.
MEP Drawings:
Mechanical, electrical, and plumbing (MEP) drawings provide information about the building's mechanical, electrical, and plumbing systems, including the layout and size of ducts, pipes, and electrical conduits.
Site Plan:
Mitsch Design works closely with civil engineers to coordinate architectural aspects of the site plan with the engineering aspects.
By working closely with our clients and other members of the project team, we ensure that the construction documents are accurate, complete, and meet all building codes and regulations. We also review and update the documents as the construction process progresses to ensure that the project is built according to the design intent.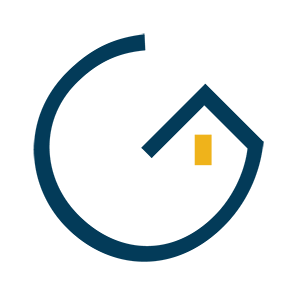 Architectural Design Services By Mitsch Design
At Mitsch Design, we're dedicated to providing innovative and comprehensive architecture services for commercial projects. We take the time to understand your needs, and our team is always available to answer any questions you may have throughout the process.
Contact us today for a free consultation on your next commercial architecture project!
see for yourself
How can we help with your next project?